OSPU international students live in a special block of the OSPU Residence Hall in the centre of the city (about 2 minutes' walk from the main building of OSPU). Each section of the block has a kitchen, living room, laundry, shower cabins.
Moving In the Residence Hall
If you would like to live in the residence hall of OSPU, it is necessary to inform us in advance, before your arrival at Omsk.
For moving in the residence hall, you are to go through the following medical procedures on your arrival:
Submitting to a blood test (the blood is taken from a finger for this microreaction test);
Making chest photofluorography;
Having an examination for pediculosis.
It is important to know, that the residence hall opens at 9:00 and closes at 23:00.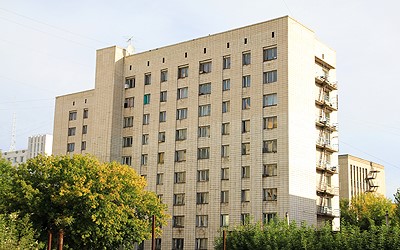 If you would like to invite a guest in the daytime, you should write a notification to the director of the residence hall of OSPU.